I'm not a particularly easy person to buy gifts for.  First, I usually want stuff that is very expensive.  Second, I'm extremely particular about the stuff I want.  I'm the type of guy who will exhaustively research all available options before spending my hard earned cash.  So, with this in mind, I thought it might be fun to share a couple Holiday Wish Lists of mine.  Here's my first list - the Quantified Self Edition.
Looxcie 2 - $180 - The Looxcie is an over-the-ear video camera.  It looks a lot like a bluetooth earpiece for your mobile phone (which is one of the reasons I like it so much).  Most people are familiar with bluetooth earpieces, therefore this camera won't necessarily draw a lot of attention when you're using it.  The camera itself has up to 10 hours of video storage, and has an accompanying app that allows you to live stream video.  The technical specs aren't that amazing - you won't be using the device to capture stunning 1080p high definition video.  Rather, I see this as a fantastic lifelogging camera.  It's small, holds a lot of video, and is easy to use.
Eyez by ZionEyez HD - $150 - if you need a lifelogging camera immediately, buy the previously mentioned item, Looxcie 2.  BUT if you're patient and can wait for a camera that will be integrated into a pair of eyeglasses and sport 720p HD video capability, get inline and wait for the Eyez by ZionEyez HD.  I first noticed these glasses this past summer on Kickstarter.  The team aims to take a classic pair of Ray Bans and seamlessly integrate a 720p HD camera into the bridge of the frames.  The camera will hold 8GB of video and will eventually stream video through an accompanying app.  If you want these glasses, I'd say give the team a few months before shelling out any dough.  There are a lot of negative comments on their Kickstarter page from project sponsors who have received little word from the company.  Originally, these glasses were supposed to ship this winter (translation: NOW).  However, there has been little word on the progress of the project or the expected ship date.  I've got my Eyez on them.
Zoom H1 Ultra Portable Digital Audio Recorder - $100 - this is more of a luxury than a necessity.  Right now, if I want to record a conversation I simply use my iPhone.  After all, I've always got my iPhone with me and there are several good apps for recording (my favorite being Recorder Pro).  However, I still desire something with high fidelity recording capabilities as well as long battery life and big storage (up to 32GB).  Also, having a dedicated recording device would allow me to use my iPhone for other stuff at the same time.  If you want something cheap, with excellent recording capabilities, the Zoom H1 is a great solution.
Withings Wi-Fi Body Scale - $160 - tracking your weight and BMI over time is one of the simplest things you can do.  Remarkably, the Withings Wi-Fi Body Scale makes it even easier.  The scale takes your weight (and up to seven additional users) and sends the data to a personal dashboard accessible on the web and via numerous mobile apps (iPad, iPhone, and Android).  It also integrates with various social channels and can do stuff like Tweet your weight.  I've found that holding myself accountable to a goal makes it much more likely I will reach my goal.  This device is a no-brainer when it comes to tracking your weight over time.
Withings Blood Pressure Monitor - $130 - this is another great product from the fine folks over at Withings.  If you're serious about quantifying yourself you need to gather a lot of data.  I'd love to add the Withings Blood Pressure Monitor to my arsenal of data acquisition tools. Again, I love that the device integrates with the iPhone and an accompanying mobile app.  Your blood pressure information is easily acquired and accessible.  And, bonus points, you can sync your account with other apps such as Microsoft Health Vault.  I want a bumper sticker that reads "I Love Health 2.0"
Zeo Sleep Manager - $100 - I'm not gonna lie, the thought of sleeping with something strapped to my head kinda freaks me out.  However, I've read many positive reviews and have heard much praise from obsessive fans.  You wear the device while you sleep and it tracks your sleep stages including REM and Deep.  Every morning you can see how well you slept and how much time you spent in REM, Deep, or Light stages of sleep.  Using the device and the dashboard you're then encouraged to tinker with various lifestyle choices to see how your sleep is effected things like caffeine, physical activity, etc.  The goal is to get the best, most rejuvenating sleep you can get.
Green Goose - $50 - Green Goose manufactures a series of stickers with integrated sensors to help you monitor the physical world around you.  You can put a sticker on your toothbrush to log when you brush your teeth.  A sticker on the dog's leash to monitor when your pet gets walked.  A sticker on the front door to see how often people come and go.  The list is endless.  Each sticker has a WiFi chip as well as an accelerometer in it.  The Green Goose starter kit includes several stickers as well as the WiFi base station that communicates with the stickers and your computer.  The Green Goose software then monitors all the activity taking place with your stickers.  I would love to start monitoring all kinds of activity in my home.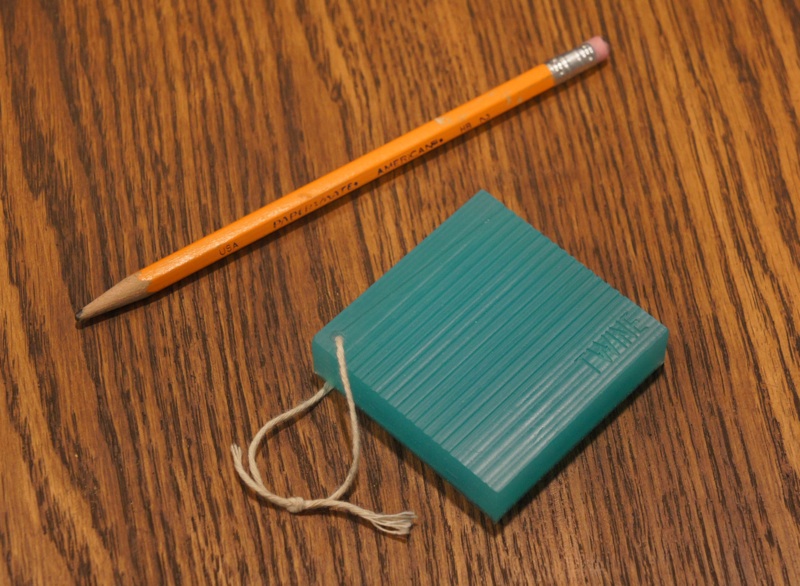 Twine - $100 - Twine is like Green Goose on steroids.  Just like with ZionEyez, I learned about Twine at Kickstarter.  In fact, the project still has 19 days to go until they close funding (don't worry, they've already raised plenty of cash).  Twine would like to get the physical world talking to the internet.  Each sensor will serve a specific purpose and can communicate via the internet (i.e. send a Tweet when the front door opens, send a text message if the basement floods, etc.).  There will be numerous Twine sensors (temperature sensitive, accelerometer driven, pressure sensitive, moisture sensitive, etc.) all to serve different purposes.  I look forward to watching the Twine-o-verse expand.
Basis - $200 - I've been on the waiting list for a Basis for almost six months.  Basis is currently beta testing a wrist watch that has five biometric sensors in it - heart rate, galvanic sweat response, skin temperature, ambient temperature, and movement.  I currently wear a fitbit to monitor my movement, and I exercise with various apps to track my pace, elevation, distance, etc.  I look forward to enriching my data experience with the addition of a Basis band.  Come on, Basis, I want your watch!
23andMe.com - $207 - 23andMe offers genetic testing for health, disease, and ancestry.  Getting started is easy - they send you a kit, you spit in a vial, send it back, and they analyze your DNA.  The cool part is that they maintain a record of your DNA and monitor relevant health discoveries and information that may directly benefit you.  Also, they alert you of any other 23andMe members that you may be related to.  As more medical discoveries are made, and as people gear towards preventative medicine, services like 23andMe can keep you on the best health track available.
BONUS! - GoPano Plus - $900 - I've recently been thinking about how cool it would be to video various events - meetings, lunches, dinners, dates, etc.  However, I don't want to just video the experience, I want to capture the complete experience in high resolution and in 360 degrees.  Enter the GoPano Plus.  The GoPano Plus is a lens system for a DSLR camera that allows you to capture 360 degree panoramic video.  Then, with accompanying software you can view the entire 360 degree environment on your computer.  Several accessories exist that let you do something similar with your iPhone.  Check out the Kogeto Dot ($80) and the GoPano Micro ($80).  While these are awesome accessories, the video they capture is pretty crude.  The GoPano Plus offers much higher resolution video and thus a supremely awesome product.
What's the grand total?  Well, if you exclude my bonus item the grand total is $1,377 for everything else.  Then, with the GoPano Plus the price tag rockets up to $2,277.  It's a respectable list of goods, all purposefully selected for my Quantified Self desires.  Happy Holidays!
---